Treatments
Eye Treatments
Enhance eyes - tinting is suitable for swimmers, sports lovers, contact lens wearers, fair lashes and those allergic to mascara.
Eyebrow Trim: £10.50
Eyebrow Tint: £11.25
Eyebrow Wax & Tint: £15.75
Eyelash Tint: £14.75
Eyelash & Eyebrow Tint: £21.75
24hr Eyelash Extensions: £17.50
Classic Lashes: £40.00
Lash Removal : £9.00
Lash Lift Treatment: £49.50
---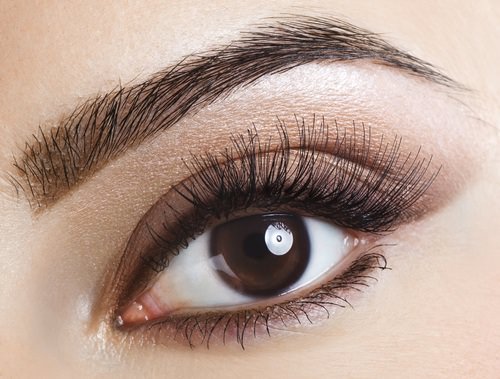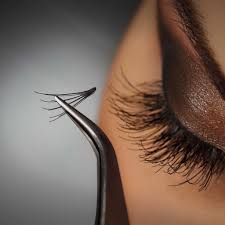 Manicure
Treatment for cuticles and flaky, split nails
Manicure: £18.50
French Manicure: £19.50
Manicure including Gel polish: £36.00
File and Polish: £11.00
---
Pedicure
Relaxing foot treatment for the removal of hard skin, nails and cuticles. Includes a foot and leg massage.
Pedicure: £26.75
French Pedicure: £27.75
Pedicure including Gel polish: £45.00
---
Nail Extensions
For perfect natural nails
Full set of Silk nails: £45.00
Full set of Silk wraps: £35.00
Full set of acrylics: £50.00
Infills: £29.00
Individual nail: £5.50
Full soak off: £8.50
Nail art: £0.00
IBX - nail strengthening/conditioning treatment: £8.00
Swarovski stones: £75.00
---
UV Gel Polish
A hard wearing, longer lasting formula
Full application on hands or feet: £26.50
Application over nail extensions: £8.00
---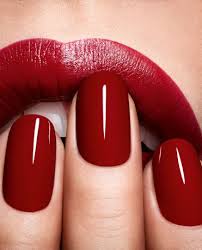 Bronzing Treatments
Using VITA LIBERATA tan we provide a half hour body exfoliating treatment followed by a half hour tanning treatment to produce a deep, rich tan. Stretch out on the beach in confidence
1/2 hour tan application: £27.00
1 hour exfoliation and tan: £50.00
---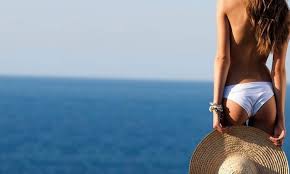 All our Decleor facials are renowned worldwide for the simply stunning results they help achieve. At the heart of every treatment are powerful Essential Oils imparting heavenly scents to relax the skin, mind and body.

All our facials begin with a unique relaxing back diagnostic massage, each treatment is tailor-made to help your precise needs.

Included in every 1 hour facial is a complimentary eyebrow wax.

Aroma All Skins
Recommended for dry and dehydrated skin types this facial hydrates and nourishes. Tailored to your skin type.
55 minutes: £46.00
---
Ultimate Vitamin Glow
This treatment works at all levels to re-balance and harmonise. The aromatherapy oils used have anti-toxic and anti-bacterial effects, which help eliminate the build up of impurities which can damage cell renewal
1 hour 25 minutes: £59.00
---
Radiance
This facial boosts the circulation for dull, lifeless skin. Also ideal for brides to be and smokers skin types.
1 hour 25 minutes: £59.00
---
Oxygenating Pure and Matt
For instant clarity on dull, devitalised skin, this anti-bacterial and mattifying facial treats spots and shine. Includes Aquatic Plant Powders and an oxgenating power mask for a brighter and shine-free complexion that's simply flawless.
1 hour 25 minutes: £59.00
---
Harmonie Calm
Acting like a calming comfort blanket, this blissful treatment relieves stressed, angry skin. Power-packed with skin strengthening essential oils and including a skin-perfecting peel-off mask, it works immediately for clear, soothed and resilient skin.
1 hour 25 minutes: £59.00
---
Divine Nutrition
By cocooning skin in deliciously nourishing Essential Oils and active nutrients, this facial comforts, renews and restores. Ultra-nourishing to feed dull, dry, exposed skin, it transforms complexions to radiant and satin smooth.
1 hour 25 minutes: £59.00
---
Anti-Pollution Moisture Quench
This super-hydrating facial quenches the thirstiest skin. Includes a gentle exfoliation to smooth then a nutrient-rich mask to intensively re-hydrate for skin that's supple and cashmere soft.
1 hour 25 minutes: £63.00
---
Decleor Radiance Facial
This 30 minute treatment will brighten all skin types. Perfect for those with very little spare time or you can add on to any other treatment.
30 minutes: £33.50
---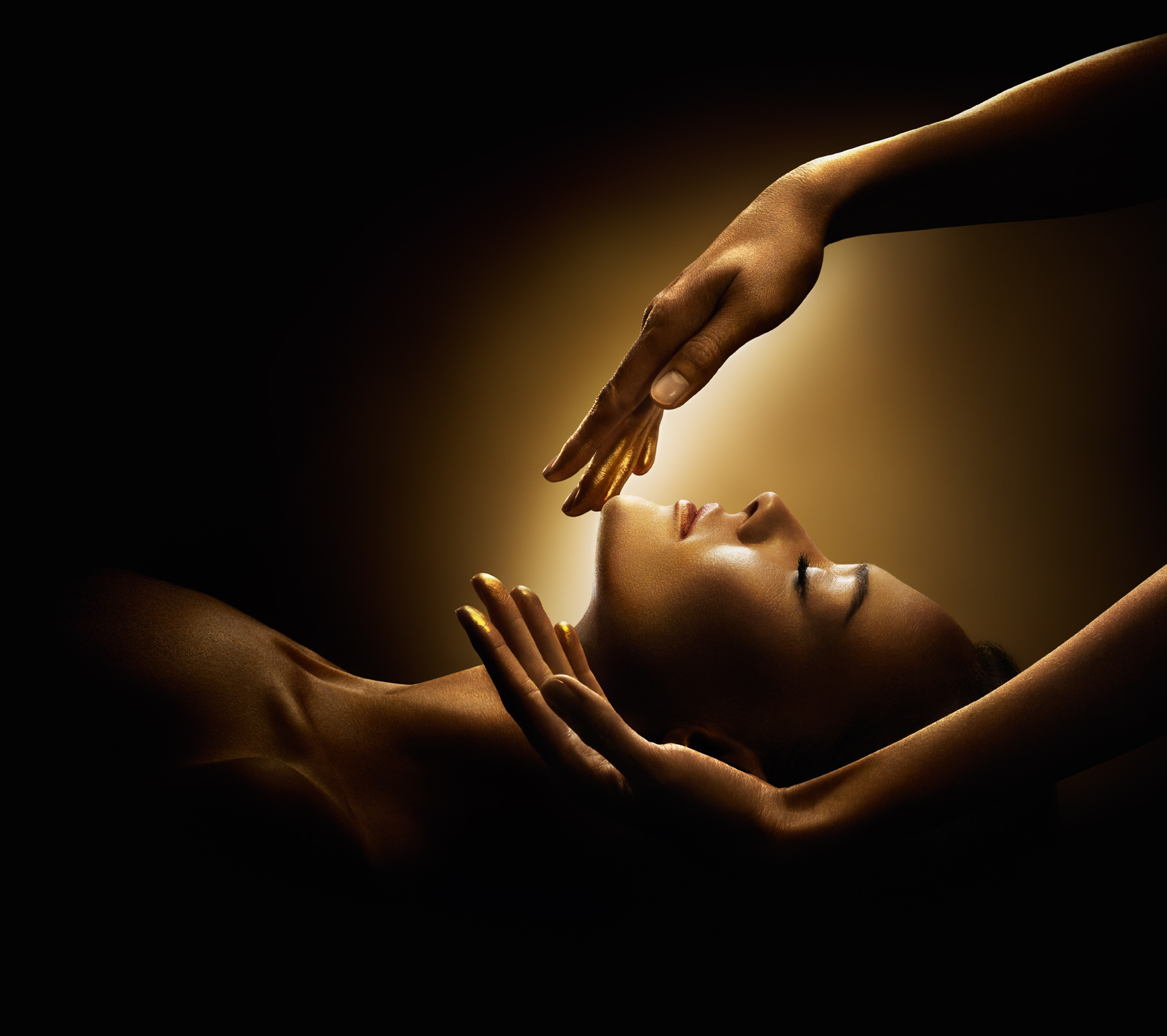 Full Body Massage
55 minutes: £53.00
---
Full Body Massage including Scalp and Face
1 hour 25 minutes: £63.50
---
Hot Stone Massage
Full Body (including scalp and face)
1 hour 25 minutes: £64.00
---
Hot Stone Massage
Full Body
1 hour: £49.00
---
Hot Stone Massage
Back
25 minutes: £29.00
---
Spa Pure - Relaxing
This wonderful treatment gives your skin a 'new lease of life'. It not only purifies the skin leaving it feeling remarkably silky smooth, hydrated and soft but also promotes the elimination of dead skin.
1 hour 25 minutes: £63.50
---
Aroma Blend Refine & Firm Massage
This tailor-made body shaping ritual is a completely new approach to massage and body sculpting. It is a highly effective massage completely bespoke to you and your refining and firming needs. Your therapist will blend a fusion of essential oils and plant oils to focus on what you would like to feel. The body feels recharged and the emotions balanced. Legs - 30 minutes Full Body - 1 hour
30 minutes: £33.50
1 hour: £55.50
---
Decleor Red Island Exfoliating Ritual
Inspired by the magical island of Madagascar, powered Fruit Seeds and Spices are used to polish skin leaving it exceptionally soft. Includes a massage with warm aromatherapy oils to de-stress and re-energise.
55 minutes: £63.50
---
Sculptural/Firming
After a full body exfoliation we then work on specific areas helping to regain the skins firmness and elasticity. Ideal for bust and stomach areas during pregnancy.
1 hour: £61.50
---
Back Massage
Combining aromatherapy oils with massage techniques, this treatment will relax and soothe tired, aching muscles.
25 minutes: £29.50
---
Scalp Massage
Inspired by oriental techniques this Decleor massage for scalp, neck and shoulders creates deep relaxation.
25 minutes: £29.50
---
Indian Head Massage
45 minutes: £49.75
---
Purifying Back Treatment
Helps remove impurities, relieve stress and leave the back feeling silky smooth. Includes steam.
55 minutes: £43.00
---
Body Silk Exfoliate
A whole body treatment to prepare you for a holiday or special occasion. Plant extract exfoliants are applied to remove dead surface cells and leave the skin silky smooth. This treatment includes a massage.
55 minutes: £42.50
---
Oressence Energy
Combining the face and body, this treatment stimulates the energy zones, re-balancing the whole body, eliminating stress and tension. Includes a back diagnostic massage, facial and a massage on hands, feet and stomach.
1 hour 25 minutes: £74.50
---
Blissful Back and Face
Indulge in this one hour massage, targeting the stress zones of back, neck, shoulders, face and scalp.
1 hour: £63.50
---
Mothers To Be
A firming treatment specialised to prevent stretch marks and help to relieve tired, aching muscles. A mini facial is also included in this treatment.
1 hour 15 minutes: £66.00
---
Hopi Ear Candles
A relaxing treatment that includes a feeling of warmth and a balance of pressure in the ears. It removes the build up of wax. A soothing and helpful treatment for earache, headaches, migraine, stress and nervousness. A course is highly recommended. 1/2 hour treatment
Per treatment: £34.00
Course of 3: £91.75
Course of 6: £181.00
---
Bamboo Massage
Bamboo massage uses a specialized technique using silky bamboo canes throughout to deeply stretch and massage the body. This unique massage releases muscle tension and tightness, has a regenerating and revitalizing effect and leaves the body feeling deeply relaxed.
1 hour: £49.00
---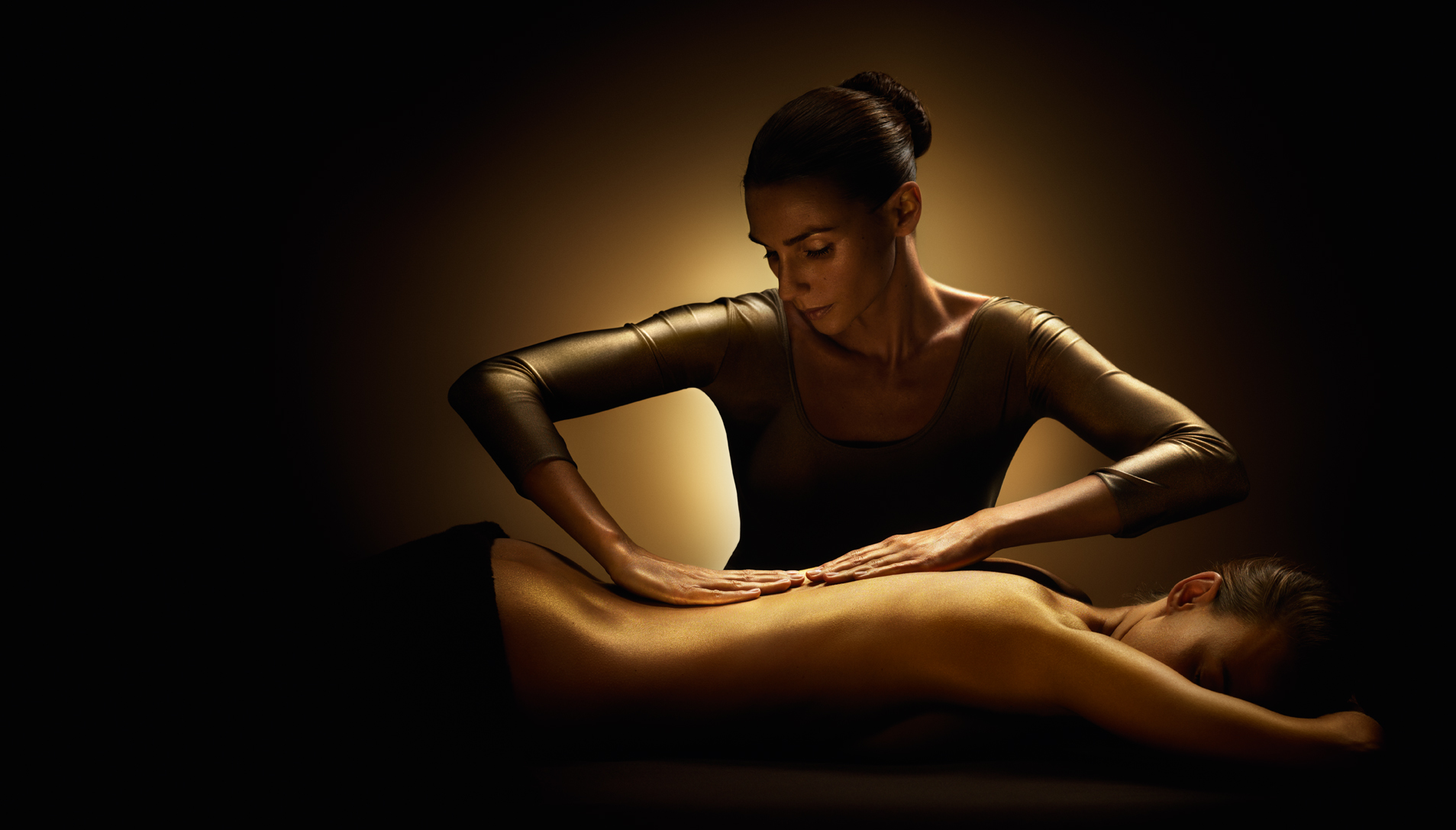 Make-up Application
Make-up applied for that special occasion
30 minute application: £30.00
60 minute application: £45.00
Lash application: £5.00
---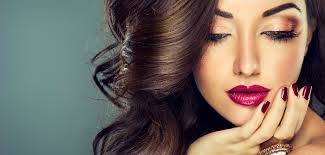 Waxing - the warm method
Full Leg (ankle to thigh): £28.00
Full Leg including Bikini Line: £33.00
3/4 leg (ankle to thigh): £22.50
Half Leg (ankle to knee): £18.50
Bikini Line: £13.25
Brazilian Bikini Line: £19.50
Hollywood Bikini Line: £24.75
Underarms: £12.25
Full Arms: £18.50
Lip and Chin: £13.75
Lip or Chin: £9.50
Eyebrows: £11.50
Back: £22.75
Chest: £22.75
Back and Chest: £39.50
---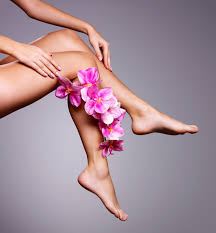 High Definition Brows
7 steps to celebrity brows
First Appointment - 1 hr: £35.00
Maintenance - 30mins: £25.00
---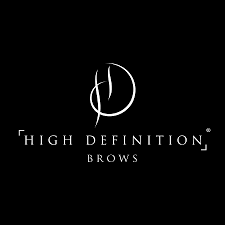 A safe and permanent method of hair removal.
A free consultation is essential prior to your first treatment.
Electrolysis
Up to 5 minutes: £14.00
Up to 15 minutes: £19.25
Up to 30 minutes: £24.00
---
Hyaluronic Acid Wrinkle Resist
Youth-boosting anti-wrinkle treatment. Hyaluronic acid and powerful youth-boosting ingredients combined with gentle exfoliation to target lines and wrinkles and deliver immediate, dramatic results. A potent mask packed with antioxidants and Galanga Extract lifts, plumps and firms for a luminous, younger looking complexion. Age 30-40 years
1 hour 25 minutes: £66.50
---
Facial Lift Yoga
Ultimate effective anti-ageing facial leaving the skin plumper and firmer. Energising but luxurious, this facial helps to fight against the signs of ageing, it activates collagen and elastin synthesis and it promotes the elimination of toxins. A collagen-rich mask infuses the complexion with skin-plumping nutrients. The skin's natural renewal process is kick-started for firmer, radiant skin. Age 40-50 years.
1 hour 25 minutes: £69.50
---
Orexcellence Facial Pilates
Triple performance to eliminate wrinkles and loss of tone. Designed to visibly lift, remodel and re-densify the facial contours. Strengthening from within, skin becomes less sensitive and satin-smooth, with a new freshness and luminosity. Age 50+
1 hour 25 minutes: £71.50
---
Vital Eyes
Put the sparkle back! Featuring restoring and intensively hydrating eye masks, this targeted treatment fights fatigue, quenches moisture loss and helps erase the appearance of wrinkles for a sparkling, rested eye zone. This treatment can be added on to any 1 hour or 30 minute facial.
55 minutes: £48.50
Add an extra 30 minutes: £29.50
---
Geneo+ Anti Ageing Facial
Geneo+ is an advancement in skincare that delivers 4 essential treatments simultaneously - exfoliation of the outer layer of the skin, infusion of unique revitalising formulas, oxygenation generated from within and tightening and contouring. Geneo+ takes its inspiration from natural hot springs - known for inducing skin oxygenation. By stimulating this effect, it triggers a body response that sends oxygen to the treated area. At the same time it exfoliates your skin and creates an optimal environment for infusion of essential nutrients both during and after treatment. The result is smoother, tighter skin and a reduction in fine lines and wrinkles. Geneo+ is suitable for all skin types and facial areas. Treatment time is 1 hour and a course of 6 is highly recommended.
1 hour: £68.50
Course of 6: £342.50
---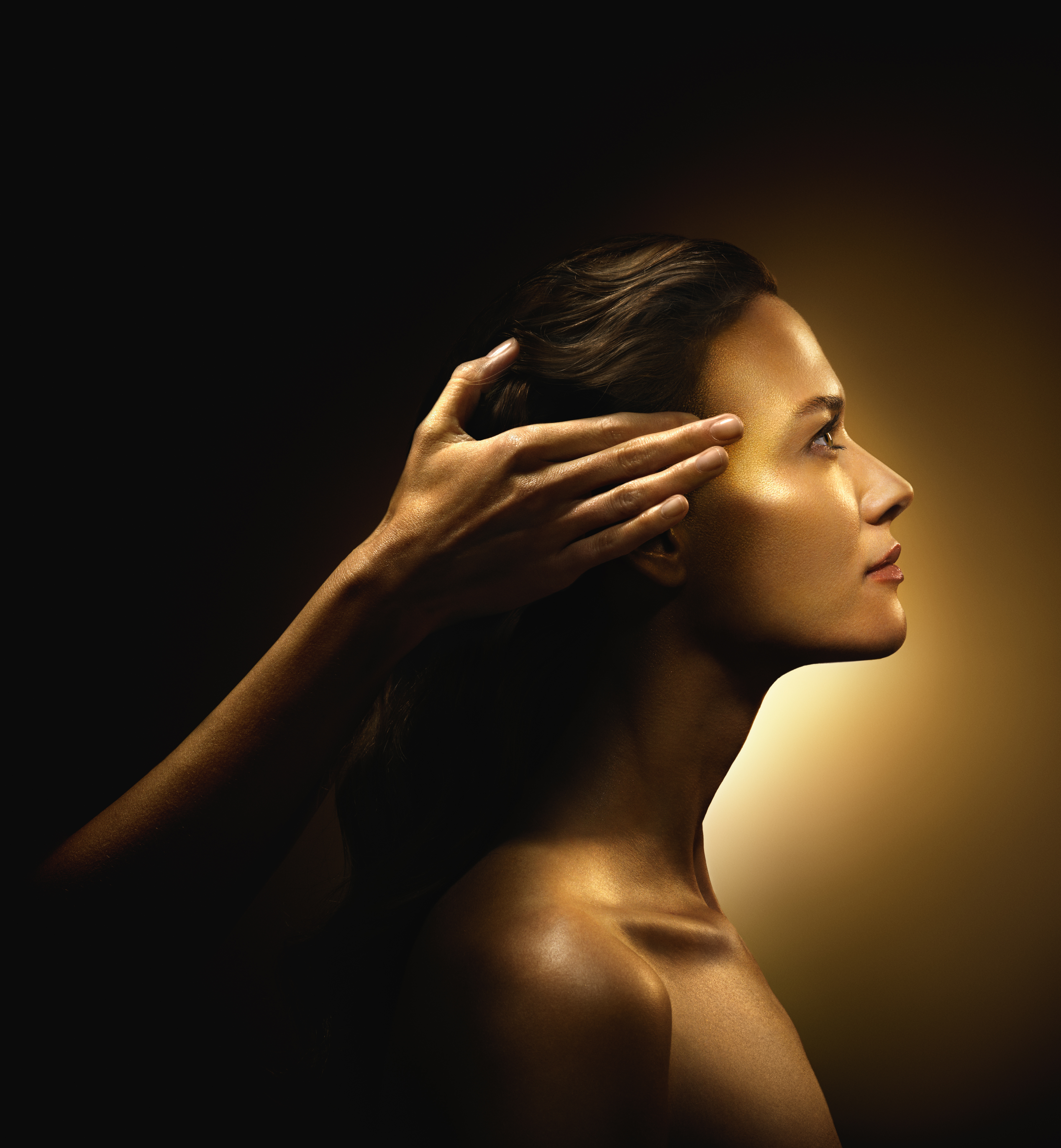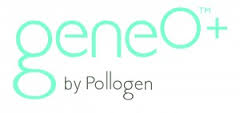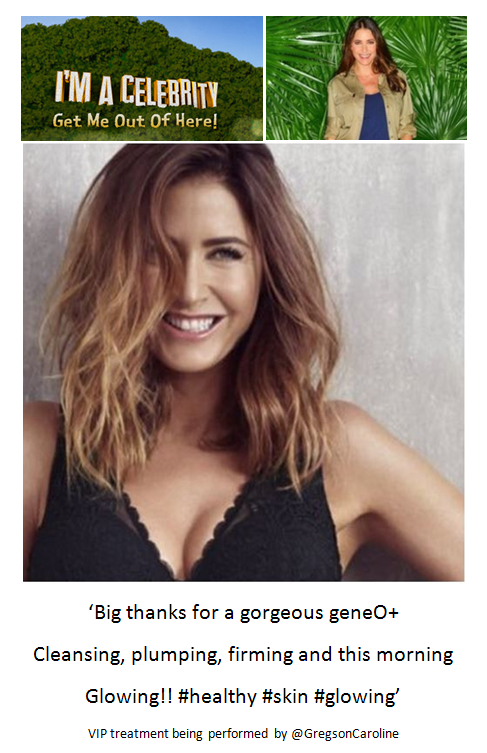 Endermology - Lipomassage
Lipomassage is a non-surgical solution for breaking down fat accumulation, smoothing out cellulite and firming loose slackened skin. A course of treatment is highly recommended. 45 minute treatment
1 treatment: £56.50
1 course of 11 treatments : £515.00
Maintenance - monthly: £51.50
---
Non Surgical Facelift
Bio-therapeutic computers invite you to enjoy a unique skin revitalisation programme to help repair, regenerate and tone your muscles and skin like no other system can. You are able to have the lift with or without the collagen infusion mask. A course of 12 treatments is highly recommended.
Monthly Treatment with Collagen Infusion Mask: £60.50
Monthly Treatment without Collagen Infusion Mask: £49.50
Platinum Course of 12: £665.50
---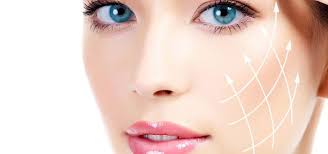 Dermaplaning
Dermaplaning is a safe and highly effective exfoliation procedure to remove the top layer of dead and damaged skin cells as well as villous face hair revealing a beautiful, glowing complexion and flawless skin. Anti-aging skincare treatment without the chemicals and the results are amazing. *Helps reduce the appearance of lines and wrinkles *Provides deeper product penetration *Brighter, softer skin *Improvement in skin texture and tone *Make-up goes on smoother *Reduction of acne scarring
Dermaplaning: £45.00
---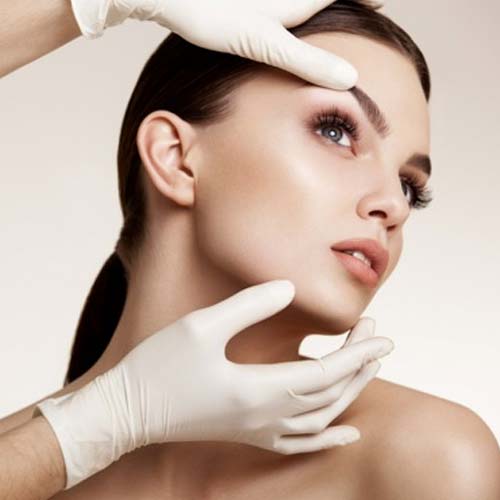 Ear Piercing
Studex Ear Piercing with Hannah* * From age 8 and above
: £15.00
---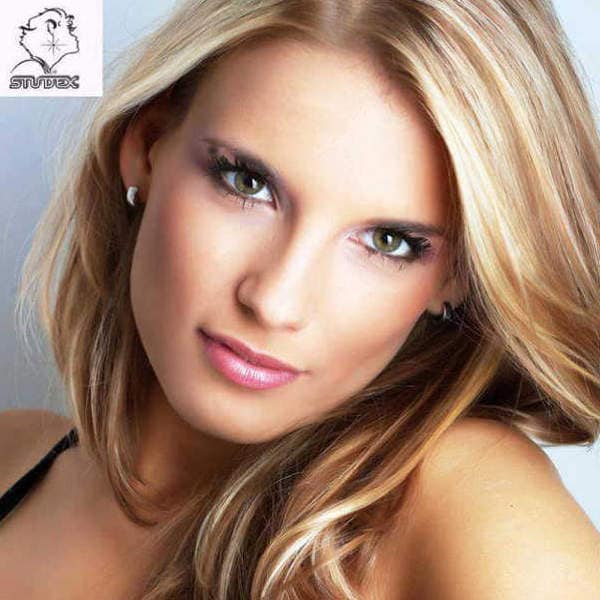 Microblading is a tattooing treatment technique where a small blade is used to add pigment as opposed to a needle. It is typically used on eyebrows to attempt to either create, enhance or reshape the appearance of the eyebrows.
A consultation is required before treatment.
Microblading: £250.00
---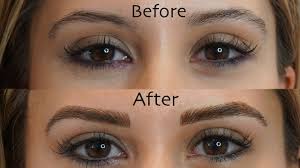 Russian Lashes
Unlike typical eyelash extensions where the lashes are applied using a 'one-to-one' method. Russian Lashes involve the application of multiple lashes to each individual natural lash creating a fuller, more dramatic look. A deposit of £30 is required at the time of booking. Infills required every two to three weeks.
Russian Lashes: £80.00
Infills: £40.00
---